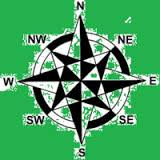 About us
[
]
SLGI (Second Life Geography Institute) is a resident-made institution inside Second Life, made to help and inform other people. This institution is coordinated by a small group, the SLGI team.
Here, you will find Geographic and other related articles about Second Life universe and (maybe in future) about other virtual worlds.
You are welcome to help improve our work.
Projects
[
]
The following major projects are developed by SLGI:
We first used the Second Life Wiki, but since in late 2014 it was locked for months, we decided to move to create this site. The address of the original wiki is here.
Ongoing projects:
Search
[
]
To find all articles on the SLGI Wiki, go to All Pages.
Copyright
[
]
I, Ana Imfinity, release all articles, all maps and all snapshots made by me into public domain. Feel free to copy them and use them in any way you want, as long as you agree with Second Life's terms of service. Articles, images and maps created by other people can be copied and used only with permission from the owners and creators.