We're Getting Mutants in the MCU - The Loop
Play Sound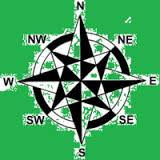 This is a new Continent located between Sansara and Jeogeot. Construction started in 2019 and continued through 2020. The continent is not finished. Geographic surveys are waiting until construction will be over. Until then we only have preliminary results.
History
[
]
The first attempt to build a continent between Sansara and Jeogeot started in early 2019. For a short time, an experimental continent with no access appeared far North from all inhabited land. In March 2019, the first sims were laid, while the experimental continent vanished.
As this happened, additional water sims were added South of Elements Mountains, forming a transcontinental channel. In addition, Boardroom Infohub was moved away from Sansara and became a standalone sim.
At the beginning of April 2019, the North-Western part of Bellisseria was completed. It was small and with a central lake. A transcontinental channel was built to South, reaching Jeogeot. A few additional sims were added to allow navigation to Jeogeot Gulf.
In April 2019, the continent extended further South, engulfing the transcontinental channel. In the end, it merged with Jeogeot. Pyri, a Subcontinent in North Jeogeot, was finally completed, as new land was built further West from it. The main additions were sailing sims.
On December 27th 2020, the Galaxy Cove moved from Blake Sea to far West of Bellisseria.
After finishing many sailing sims with special houses for sailors, the Linden officials started the construction of a massive continent further East. Construction started in early 2020 and seems almost at the end of 2020.
A third development phase started at the end of 2020, with construction of new sailing sims and a Tropical Beach Paradise further East. As the continent advances, it becomes ever closer to Satori. Many residents watch this development, hoping that soon the list of Transcontinental Channels will be completed. This would allow someone to travel all the way from Heterocera to Gaeta 5, a monumental journey that would take probably days.
Structure
[
]
Bellisseria is a very complex continent. It has large plains, plateaus, beaches, inland seas, lakes and rivers, mountains and everything needed.
There is a huge variety of places, altering from suburb-like areas to forests and tropical beach paradises.
Land Status
[
]
For more info see Project MUPUS.
About 75% of Bellisseria is Protected Land. The remaining land is resident-owned, hosting premium homes (also known as Linden homes). Protected land allows scripts to run but not automated vehicles to enter. Bellisseria has a large network of roads, railways and waterways. Residents and even vehicles can use many off-road paths.
Bellisseria has a special status when it comes to Land With Restricted Access. There are no ban lines, but entity orbs exist. However, since resident-owned parcels are small and alternate with protected land, entity orbs usually don't have time to eject passing people like aviators.
Transportation
[
]
Unlike other continents, Bellisseria has an extensive network of waterways, roads and railways, joined into a large continental network.
Roads are, with the exception of a few islands, connected into a large continental network. They include modern roads, pavement roads and many dirt roads. There are also a lot of paths. The type of road used depends on the area on the continent.
Railways are, as for December 2020, not complete. Stations are at high distance one from another. The railway network appears to be built for high-speed transport.
Waterways are of two categories. While some waterways are designed for sailing and connected one to another, other waterways are blocked by low bridges or waterfalls or are endorheic (unconnected to the ocean).
See Also
[
]